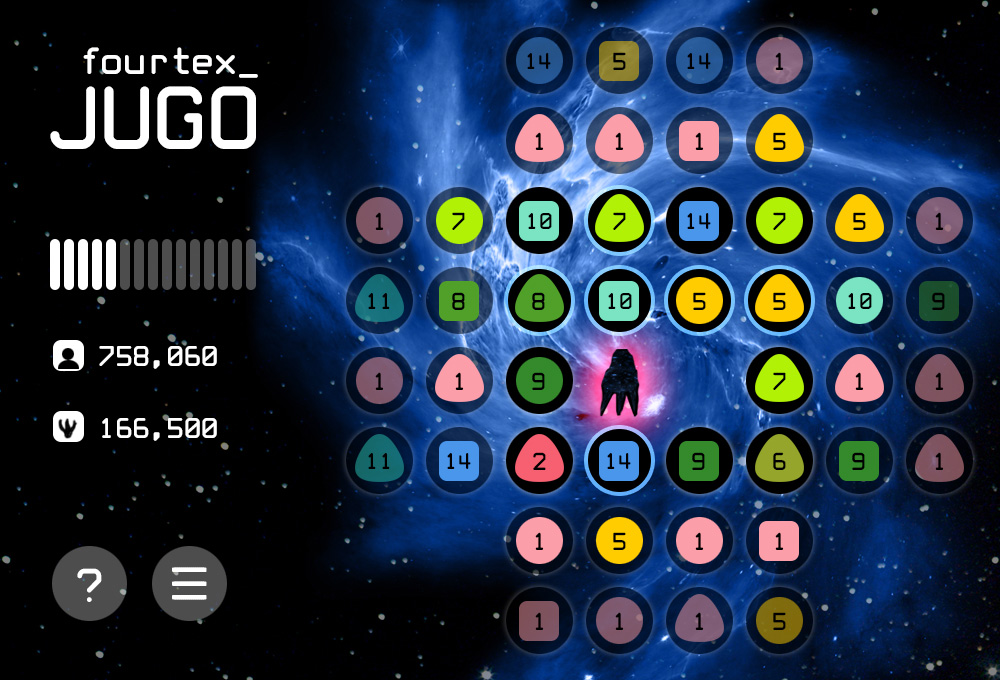 Screenshots
It may be premature to write an extensive history of Jugo, but for those interested in the look and feel of the game and how they have changed and may change again, here are… pictures. Whee!
Our current prototype had two primary paths of evolution: the game-play itself, and the artwork.
Our talented artist Steve came up with many cool layout versions while we pondered what the game was supposed to do. Several had a space-based them, with a dark background that soon became filled with space-stuff like a nebula, or more than one nebula, i.e. nebulae. And claws.
I think we all really liked the stone backgrounds. They were abandoned due to technical reasons, primarily the time element for making the graphics and any animations work correctly. Now that game-play is fully worked out, however, there is a chance we may all get together and say...let there be rock.
The last screenshots show various early versions of game play, which at one time was apparently pretty complicated. Still, there are probably one or two different versions that might be fun, so we are hoping some day we have a chance and a reason to explore some alternate play modes.
Jugo is now trying to make its way through the Greenlight process on Steam, so we encourage any of you who haven't done so yet to head over there and give Jugo a vote.