Fourtex Jugo launches on Steam April 13th!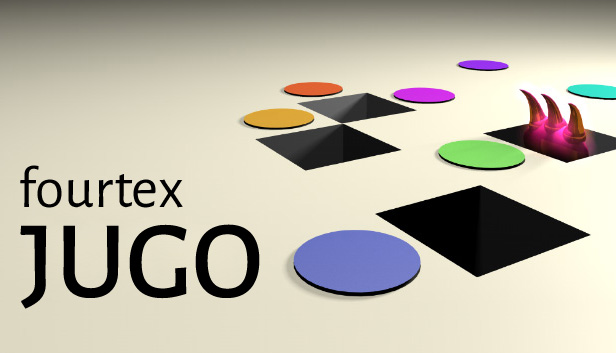 We are truly excited to announce that Fourtex Jugo will be leaving Steam Early Access, and launching fully and in its complete form on April 13th!
Jugo is unlike any puzzle game you've played before:
Various play modes allow self-selection of difficulty on a particular level. On each level, you can shoot for 1, 2 or 3 stars, each getting increasingly more difficult, or you can just shoot for the high score.

The AI is, along with every other aspect of play, 100% deterministic. So, you can plan accordingly, but plan you must, or risk your pie getting eaten.

The rules are simple combine the particles to achieve the highest score possible. But, doing so while avoiding the claws will be a satisfying challenge.
Lorin has put together a pair of developer Let's Play videos for players to reference ahead of next week's release as well:
Fourtex Jugo Lets Play with the Game Designer Ep #1 YouTube
Fourtex Jugo Lets Play with the Game Designer Ep #2 YouTube
While Fourtex Jugo will be essentially complete after next week's launch, this will be far from the end. The game will keep on getting better and richer for as long as possible. There are many new ideas, and puzzles that we hope to bring about in later updates.
Look out for more info over the coming weeks -- thank you so much for your support and feedback during early access!